New Jersey Hall of Fame Award Ceremony
In attendance to celebrate this auspicious occasion Excel Surgery Center, IWP Pharmacy,
Dr. Ray Reiter ,Columbus Imaging and Elite Physician Services.
New Jersey Hall of Fame welcomes 10 new members
Sunday, June 10, 2012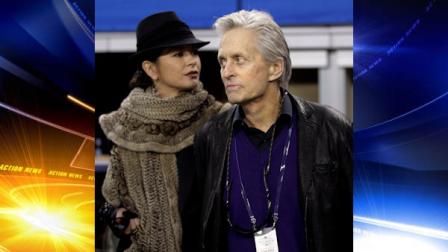 NEWARK, N.J. - June 10, 2012 (WPVI) --
Actor Michael Douglas, author Joyce Carol Oates and basketball coach Bob Hurley were among 10 new members inducted into the New Jersey Hall of Fame on Saturday.
Also welcomed into the hall during a ceremony at the New Jersey Performing Arts Center were New York Giants owner Wellington Mara; the late actor-activist Christopher Reeve; jazz singer Sarah Vaughn; media mogul Samuel I. Newhouse; Olympian Milt Campbell; Wild West Show sensation Annie Oakley and condensed soup inventor John Dorrance.
Hurley, who has coached at St. Anthony High School in Jersey City for 39 years, said high school coaches don't expect such accolades. He's won 26 state championships and more than 1,000 games during his tenure at the school.
"For all of us in high school coaching, I think we share this," Hurley said.
Oates, a longtime Princeton professor, has earned a National Book Award, a National Humanities Medal and Pulitzer Prize nominations. But she said local awards are especially thrilling.
"It's very nice to receive awards that are close to home," she said. "Other awards are kind of abstract."
And Barbara Johnson, Reeve's mother, said her son would have been excited to be honored as an entertainer. The "Superman" star grew up in Princeton and starred in nearly every stage production at his high school before becoming an advocate for stem-cell research.
"He would have loved it," Johnson said.
Organizers also honored Eric LeGrand, the paralyzed former Rutgers University defensive tackle who recently signed a symbolic contract with the Tampa Bay Buccaneers. He received the Unsung Hero Award.
Tampa Bay Buccaneers Coach Greg Schiano, who coached LeGrand at Rutgers and offered him the NFL contract, gave the award to the inspirational former athlete.
"I don't know that there can be a more appropriate recipient," Schiano said. "You talk about a hero; Eric is a hero."
Douglas, who won Academy Awards for his role as Gordon Gekko in "Wall Street" and for producing "One Flew Over the Cuckoo's Nest," said being inducted helped remind him of his roots. He was born in New Brunswick.
"Not to mention that two of my dearest friends, Danny DeVito and Jack Nicholson, will not have one up on me anymore," Douglas said, referring to their previous inductions.
The E Street Band was also set to be honored at the 11 member of the class of 2012, but the group is currently touring with Bruce Springsteen and will be inducted at a later date.